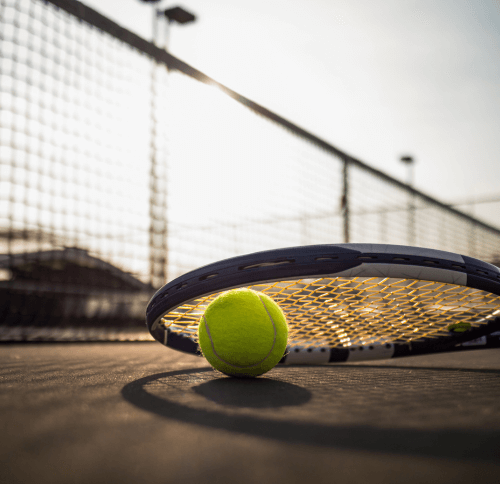 How to Play on Hardcore Tennis Court?
Playing Tennis is quite an effective technique for body and mind improvements. The reflexes, body balance and flexibility enhancements are a few benefits. However, tennis is a proper game with rules and regulations. Apart from that, playing tennis on a hardcore surface requires some extra effort. Hardcore tennis courts are popular and readily available. Let's discuss some of the points with you.  
Reasons To Play Tennis
Tennis is a physically taxing game. It enhances mind and body coordination.

 

The body moments include the foot and upper body working together. This helps in stress reduction.

 

Tennis enhances thinking capacity and enables one to think strategically swiftly.

 

Tennis is

played

between two people or four in doubles matches. Therefore, social skills evolved.




Essentials To Play Tennis

 
The equipment to play tennis is simple. You will need tennis rackets, tennis shoes, and a regulated tennis net properly installed on a hardcore tennis court. However, the tricks to playing effectively on tennis courts differ with the type of tennis court.  
Basic Rules for Tennis
The fundamentals of playing tennis are as follows. 
Play inside the markings.

 

Tennis is unique when it comes to scoring. Keep a solid track of your points.

 

Hold the racket in your fist firmly as there's a danger of falling off the hand in case of a full-forced shot.

 

Tennis starts after the ball bounces. Always hit the ball after its first bounce.

 

Remember to stay calm while the ball is in the air. That is not the right time to make a shot.

 
Tricks For Hardcore Tennis Court
Tennis rules are the same everywhere. However, playing tennis on a hardcore tennis court requires some extra care due to the surface variation.  
The hardcore tennis court has a hard surface. Due to this rigidness, the chances of foot injuries are relatively higher than on other tennis courts. Therefore, footwork is the element to be taken care of in order to maintain balance and avoid unnecessary falls and foot injuries.  
The ball bounces high on the hardcore tennis court. Therefore, timing is the golden goat to manage here. The better you handle the ball, the better you conquer the opponent.  
With high bounces, the serves that work on the hardcore tennis court are fast and powerful. This trick helps a good throw, and the continuity of tennis never gets compromised.  
Power shots and fast play result in aggressive play around the hardcore tennis court. To win, look for opportunities to hit and counter your opponents.  
One of the best tricks to handling an aggressive tennis match on the hardcore tennis court is to keep yourself hydrated. While you will be optimally hydrated, you will be able to perform better and play a game with complete focus.   
Enjoy Hardcore Tennis Court in Lahore
It seems you have developed a keen interest in hardcore tennis. Therefore, you should join the most fulfilling experience in your own city of Lahore. You can play the indoor hardcore tennis courts at the Model Town Club (MTC) and enjoy the world-class game of royal routine.  
Become A Member of the Model Town Club
You can become a member of the Model Town Club (MTC) by filling in the form. The model town club is situated in the centre of Lahore. A massive chance to join like-minded people and intellectuals together is the model town club.  
Conclusion
You can follow your dream of playing tennis in your own city as per international standards. You may also get a chance to learn from more polished players and give your best at the indoor hardcore tennis courts.