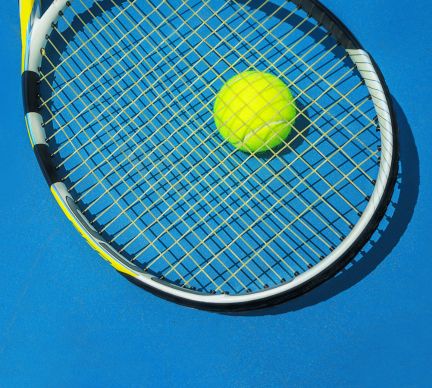 The Famous Types of Tennis Courts 
Tennis is a royal game. It is played throughout the globe, and people of every age play it. Tennis is also played on an individual and group basis. However, only some know about Tennis and Tennis Courts well. Therefore, if you have ever thought about tennis and tennis courts, this article will discuss the famous types of tennis courts. Let's go!  
Types of Tennis Courts  
There are four diversities when it comes to a tennis court. These are known as grass, clay, hard, and artificial grass courts. Each of these is explained below.   
Grass Courts  
The traditional type of Tennis court is called a Grass court. It is also known as Lawn Tennis since the early days. Even today, these are known as lawn courts. Moreover, the famous tennis courts in Wimbledon are Grass Courts.   
Grass Courts have lowballed bounce. The surface stays quick. Compared to other types, the games on the grass court are fast and more enjoyable.   
Clay Courts  
Clay Courts are made up of crushed materials like bricks, stones or sales. The ball's motion is reduced on this surface, and the game slows down. In this tennis court type, the voice of the ball bounce is relatively high.   
The players who play tactfully get ample time to analyse and find the time to play their sport on the clay tennis court in comparison to the grass court. The French Open tournaments are the Clay court tournaments.   
Hard Courts  
The name has its introduction! -Hard!   
The hard courts have uniform surfaces made up of rigid materials beneath the acrylic surface. Sometimes rubbers are also utilised in the making. It is one of the most prominent types of tennis courts around the globe.   
These tennis courts are between the grass tennis courts and clay courts as these are slower than grass courts but faster than clay tennis courts.   
US Open and Australian Open tournaments have hardcore tennis courts. But the material is varied in both products.   
Artificial Grass Court  
Lastly, here comes the artificial grass courts. These tennis courts are synthetically designed on manmade grass. This is a standard type of tennis court. It holds the quickness of the grass court with a low bounce and low sound with a smooth appearance.   
Players and Tennis Courts  
All these courts are equally suitable for singles and doubles. Therefore, no matter how many people want to play tennis, you must choose the one that fits your playing style.   
Benefits of playing Tennis  
Tennis matches feature a range of play styles, including serving the ball over the net, rallies (in which players hit the ball back and forth), quick movements, and tactical gameplay.  
The game of tennis can be played competitively or just for fun with friends and family. Tennis is an excellent sport to keep up your health, fitness, strength, and agility in either case. An hour-long singles tennis match is estimated to burn about 600 calories for males and 420 calories for women.  
The other benefits of playing tennis on a proper tennis court are as follows. Tennis may be both a fun and effective workout. Tennis has a variety of health advantages; some are including:  
Building up your aerobic capacity  
Decreasing the blood pressure and heart rate during rest  
Enhancing metabolic process  
Enhancing bone mass  
Reducing body fat while improving muscle strength, flexibility, and tone  
Accelerating response times  
Enjoy Hard Court Tennis in Model Town  
If you have an interest in playing tennis while staying in Lahore. You can visit the Model Town Club for an exceptional experience. We have hardcore tennis courts, full-fledged and operational, to give you all the benefits and excitement one seeks while being a Tennis player! For more details, you can visit us at Model Town Club.