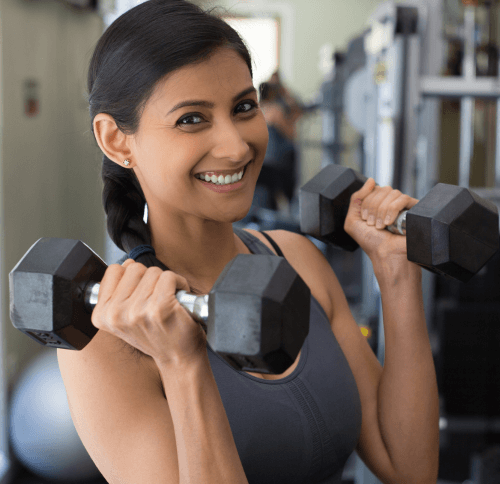 Find Ladies Gym Near Me with Lady Trainer
Often ladies want to join a well-reputed gym near their locality in Lahore. Are you also searching for a ladies gym with female trainers in Lahore? This article will share valuable resources and a community club that offers ladies gym, equipped with state-of-the-art equipment and lady trainers to provide quality services.  
Four Steps 
Use Google Maps:

Open Google Maps on your device and search for "ladies' gym near me" or "women-only gym in Lahore." Google Maps will show you a list of gyms located near your current location. However, it is best to include your city and nearest location in the Google query form to get the best and most optimised results for yourself.

Search Online:

You can search for ladies' gyms in Lahore on search engines like Google or Bing. You will find a list of gyms along with their contact information and location. You can use any search engine to do searching. You can also search the yellow pages and get your best results.

Ask for Recommendations:

Ask your friends, family, or colleagues if they know any good ladies' gyms in Lahore. They may be able to suggest a gym based on their personal experience.

Check social media:

You can also check social media platforms like Facebook and Instagram to find ladies' gyms in Lahore. Many gyms have their own social media pages where they post updates about their services, facilities, and promotions. Remember to always check the reviews and ratings of the gym before joining to ensure that it meets your needs and expectations.
Benefits to finding Ladies Gym with Trainer
The benefits of attending a gym with female trainers will depend on your personal preferences and fitness goals. It's important to find a trainer who you feel comfortable with and who can provide you with the support and guidance you need to achieve your desired results. Some of the benefits are in place.  
Female trainers may better understand the unique challenges and goals women face when it comes to fitness. Therefore, finding  ladies' gym near you, with a female-trained and educated instructor, is always a great idea.

They can provide a different perspective on exercises and techniques that may be particularly effective for women. The structure of the body between males and females is different. For the same reason, females' weight problems often relate to psychological issues. If a female gym trainer is available with a knowledge of emotional intelligence, it will multiply the effectiveness.

Female trainers may be more attuned to

issues

such as postpartum recovery, menopause, and hormonal imbalances and can provide specialized guidance around these topics. This is essential to address the body and mind changes with the change in the phases of time. Females undergo different hormonal changes for many reasons, and attention is always essential.

Having a female trainer can provide a sense of comfort and safety for women who may feel intimidated or self-conscious in a gym environment. Hence, to maintain mental peace, it is essential to subscribe to a female gym trainer.

Furthermore, female trainers can serve as role models and inspirations for women who may be looking to achieve similar fitness goals.
Model Town Club (MTC)
However, we have a massive ladies' gym option in Lahore with trained and well-reputed fitness centres with reputed trainers. You are living in Lahore and looking for a ladies' gym to stay fit. Also, you need a ladies' trainer to get an accurate and productive exercise regime and help you achieve your goals.  
Enjoy Separate Ladies Gym
Model Town Club brings separate gyms with quality equipment and trained and well-reputed gym trainers for men and women. So, you can get the ladies' gym with lady trainers at the heart of Lahore. Model Town Club waits for you.