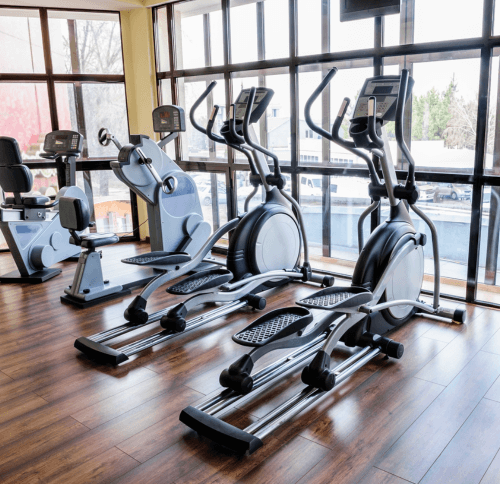 Explore the latest Gymnasium in Lahore
Joining a fitness center is an excellent step for better and well-maintained health. Physical activities and exercise are the best ways to sweat. In today's era, where we all remain in search of ease and less physical efforts, these extra efforts are the sole source to balance the body's interiors and exteriors efficiently. Model Town Clun (MTC) offers the latest Gymnasium in Lahore. This article will throw light on the importance of physical activities and fitness centers.   
Benefits of Joining Gymnasium 
Joining a gym or exercising at a fitness center can have multiple benefits for human life. In the following, you can keep an eye on the possible advantages.   
The Latest Gym in Lahore can Improve Health  
Our body is a machine. It requires regular fuel, activity, and a healthy atmosphere to stay optimized and fully functional. In this regard, exercise and physical activities are essential. These activities must be done separately from routine activities of home and office life chores.   
Maintaining peace of mind while doing proper exercise is crucial to have reflections and positive impacts on both body and soul. Physical activities are beneficial to regulate the body's functions to get normalized insulin and cholesterol levels and strengthen the cardiovascular and muscular base.   
In addition, regular exercise results in regulated and optimal blood and oxygen circulation in the body. This releases happy chemicals from the brain. Therefore, negative emotions like hatred, depression, and hopelessness got out of sight.   
Fitness Routine is Helpful in Weight Management 
Weight is a complex subject. It does not mean that a skinny person is healthy or unhealthy; the chubby one is about to die. Weight management should be according to the body mass index (BMI). A healthy body must have nutritious values at an optimal level.   
The exercise routine at the gym helps in effective weight management. Professional trainers and personal guides are the best sources to idealize weight to feel good and look the best.   
Regular Exercise Enhances the Energy Levels 
With regular exercise, oxygen, and blood circulation gets optimized. Therefore, the energy levels are at their best. Regular exercise reduces the body's fatigue and enhances the burning of fats, resulting in well-maintained energy levels.   
Explore New Ways to Sweat  
The latest gymnasium also helps in discovering new and exciting ways of exercising. The equipment to perform regular exercises is the most crucial element to ensure regular exercises.   
Detox Self-Insides at the Latest Gym 
The human body is comprised of body and soul. Therefore, being healthy is incomplete without a healthy mind and soul. Doing regular gymnasium unburdens the soul. The feelings of low self-esteem, low confidence, and self-doubt are majorly sprouted out of the unhealthy and tired body.   
You can get a healthy and optimal body in good shape through exercise. It also increases the happy chemicals in the brain, which ultimately helps to think positively and to find solutions to problems that are hard to handle.   
Fitness Centre at MTC  
The Model Town Club (MTC) is situated in the most incredible area of Lahore. Yes, you guessed it right-The Model Town. The Model Town Club (MTC) awaits you with its extravagant luxury lifestyle in the center of the Model Town.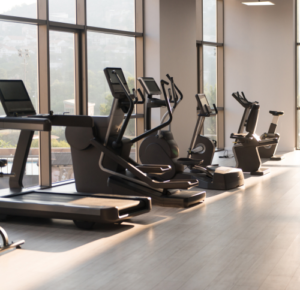 State-of-the-Art Design 
The gyms at Model Town Club have state-of-the-art designs and the latest equipment. The people interested in getting the best of their health will enjoy and achieve their fitness goals.   
WorldClass Equipment 
The Model Town Club's fitness center has gym equipment from top Italian and American manufacturers. You can enjoy the latest equipment to get back in shape wisely.   
Separate Gyms  
In Pakistan, women are more productive and relaxed with women counter players. Therefore, the Model Town Club (MTC) offers separate gyms for male and female clients. In this way, you can enjoy the journey towards a healthy mind and body in the company of your family or friends with complete privacy and peace of mind.   
Renowned Trainers 
The gyms and fitness centers are complete with professional assistance. For the same reason, the Model Town Club (MTC) gym has renowned, well-trained, and reputed trainers at your service. The trainers are separate for male and female gyms for our clients. You can also get in touch with the trainers to set your custom fitness goal. We also offer yoga classes for our interested family.   
Other Amenities 
The Model Town Club (MTC) amenities include fitness centers with indoor swimming pools. The SPA, Yoga Points, Coffee Shop, Juice Bars, and a tasteful Food court with outdoor barbeque.   
Conclusion 
Model Town Club (MTC) offers unique intellectual and physical activities. You can enjoy meetups and gatherings with recognized individuals in various fields. Not only this, but you can also enjoy the latest gymnasium in Lahore with the best guidance and a healthy environment.