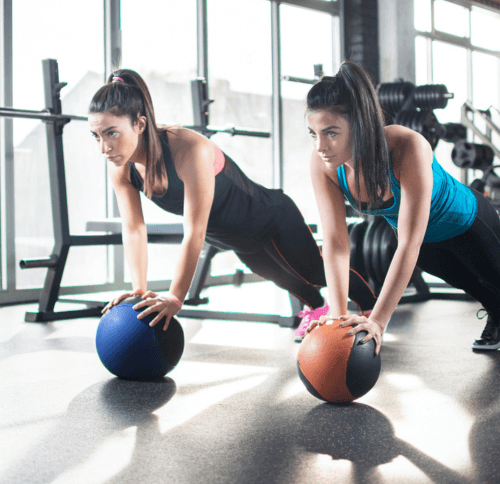 Separate Fitness Gym Brings Health with Mindfulness
Physical well-being is the most important element of a healthy and long life. Men get enough opportunities to join training centres or gyms. However, the trend to join a gym or regular health investment in women is a road less followed. Therefore, we have penned down this article to disclose the availability of separate fitness gyms and their benefits for males and females. 
Maintain Unbroken Streek of Healthy Lifestyle
Fitness Gyms at Model Town Club (MTC) are developed while keeping the aesthetics and elements of emotional and mental well-being in mind. Therefore, our clients can get energised and enjoy a happy presence on this planet.   
A fitness centre provides space for individuals to stay engaged and regular in physical exercise. It is essential for a healthy body as regular exercise helps maintain good health, a healthy heart, and solid muscular power.   
Furthermore, a regular exercise schedule boosts and strengthens the immune system, that t provides a vital shield against many virus attacks and health issues. A well-developed immune system ensures a prominent cut in the routine break and avoids illness to a great extent.   
Experience Mindfulness at MTC Fitness Centers
In addition to a sturdy physical appearance and boosted immune system. A body needs a solid mental backup. Therefore, Model Town Club (MTC) offers Yoga classes to help maintain mindfulness and brain power.   
In this chaotic situation we are living in, balancing sanity is essential for happy, resourceful life. Therefore, one must regularly join yoga classes, Pilates, or meditation sessions. Mindfulness helps keep the self intact and present in between the chaos.   
Mindfulness develops the skills to understand the inner self in a better way. To stay available emotionally and mentally. Ultimately, this reduces stress and strengthens mental capacity.    
Model Town Club Offers Social Support at Fitness Gym
Physical and mental health is one aspect of joining fitness gyms. In addition, the Model Town Club (MTC) could be a great resource to provide a sense of togetherness and community. When people, especially women, get connected with other women with similar health issues and can get motivated through fitness goal achievements.    
Witness the Journey of Personal Growth
The time you spend in Model Town Club (MTC) fitness gyms will also be fruitful for your personal growth. Regular physical activity with mental practices helps overcome mental, physical, and emotional challenges.   
When one finds a solution for long-unsolved problems and regularly handles issues, their confidence, resilience, and fighting spirit get a strong spine. This also brings a strong strength-portrayal in all areas of life.   
Join the Fitness Gym Today
You can get the opportunity to put effort into physical and mental well-being at Model Town Club (MTC). The Model Town Club has state-of-the-art fitness centres for men and women separately. The fitness gyms have the latest, graded and working equipment. In addition, fitness trainers are also available for professional help and learning facility. The form to join is available.   
The fitness gyms at MTC are equipped with the latest training material, ensured of high quality and human safety. Fitness freaks can achieve their fitness goals from professionally renowned trainers and mentors.  
Conclusion 
Men and women looking for fitness gyms in the centre of Lahore can join the Mode Town Club (MTC) for the best elevated and luxury lifestyle. The fitness gym can lead to a healthy, happy, and contented lifestyle.