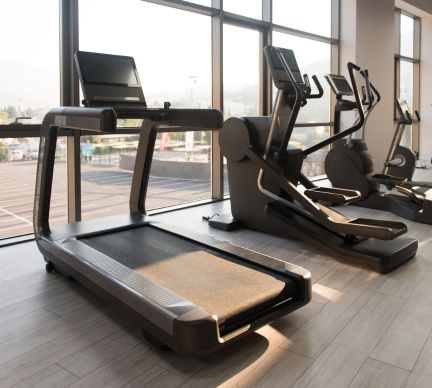 The Top 5 Features to find the Best Fitness Clubs Near Me  
Are you searching for the best fitness clubs near me? Then, you are on a spot-on article. This article will explain the best and top 5 must-haves for a good fitness centre or gym. A high-quality fitness centre is essential because it is not just a place to exercise. Instead, it is a social point to meet, greet people, and enjoy a whole new experience. Let's get started!  
What makes a Fitness Club-The Best?  
It is, instead, the foremost important question while searching for the best fitness clubs near me. In today's era, countless fitness clubs exist in all areas across Pakistan. This case is even more common in big cities like Lahore, Islamabad, and Karachi. Then, how to make an appropriate choice regarding which one would be the best choice.   
The simple answer to this question is the –Value! Look for the gym or fitness centre, also called the fitness club near me, that provides immense value in rich experience and money. It is genuinely too familiar that two or more fitness clubs provide the same service in the same area for the same sum of money, but what distinguishes one from the other is the value! Let's see below how value is defined in the case of best fitness clubs!  
Reasons to Choose a Fitness Club   
These are the top features; you should look to ensure that you are getting the answer to the best fitness club near me. in a nutshell, the power elements are as follows.   
Psychological Assistance in Terms of Motivation and Accountability  
Scope of Training and Assistance  
Latest and Quality Equipment in Ample Space  
Well Managed Hygiene and Cleanliness  
Appropriate Hours of Operations & Training  
Privileged Membership Options  
Chances to Socialise and Add up to similar Community  
Let's look at these in the content below!  
Psychological Assistance  
Doing gym and exercise regularly is mainly a game of nerves. Due to multiple factors, people eventually leave back the idea of the regular gym to continue after they have seen improvement. Hence, constant input and struggle always require psychological assistance and help.   
Professional trainers must motivate and hold their fitness clients accountable regularly. Often, slow or no progress, untrained exercises or paining body muscles demotivate the strugglers.   
For the same reason, the Model Town Club (MTC) offers well-trained and experienced trainers for fitness centres for both males and females separately. We understand the power of mentorship and proper guidance. Therefore, even if you are new to fitness clubs and often searching for the best fitness clubs near me, then try fitness centres at the Model Town Club.  
Scope of Training & Backup  
Personal training and goal settings are crucial to attaining personal fitness goals. Therefore, if you are searching for the best fitness clubs near me, search for personal trainer facilities. No matter if you are a first-timer or a gym-goer! Personal trainers with professional backups are essential to achieving your fitness goals.   
For the same reasons, the well-known and well-trained fitness trainers are essential to our fitness centres at Model Town Club (MTC). We also hold massive options for exercises.  
Variety of Exercise Options Near Me
The fitness equipment is the most crucial element of the best fitness club. Once you are left with a couple of gym options near you, ensure to enquire about the equipment and variety of exercises you could perform in a fitness centre.   
In this regard, the Model Town Club (MTC) offers high-quality training equipment from Internation brands like Life Fitness and Techno Gyms. The variety of equipment ranges widely and addresses various exercises to make part of your fitness routine. Standard gym equipment often includes dumbbells, weight machines, kettlebells, squat racks, and cardio equipment.    
Ensure Hygiene & Cleanliness  
Hygiene and cleanliness are crucial to any public place and gathering. The same goes well for fitness clubs. For instance, if you are searching for the best fitness club near me, remember to count the cleanliness maintained there.   
The cleanliness covers all areas simultaneously. It covers the hygiene of sweating space, equipment, refreshing rooms, spas, and waiting areas. The best fitness centre would be the one which is disinfected, sanitised, and regularly cleaned. To maintain sanity during the touch points like counters, sittings, work areas, and equipment, it is essential to ensure cleaning.   
Timing & Scope of Operations  
Last but not least, the time for fitness club operations should be expanded throughout the day for easy and effortless training sessions as your routine allows. Therefore, we at the Model Town Club (MTC) offer our operations from 6 am to 10 pm. However, the timings are subject to seasons and other factors.   
Privileged Membership Options  
In addition to equipment, environment, people, resources, and timing, please look for privileged membership options while searching for the best fitness clubs near me! More value for money is what we are mentioning here. You can look for juice bars, saunas, spas, and family services as per your requirements while selecting the fitness club.   
Here, we would love to inform you about the amenities you can enjoy at Model Town Club—the separate fitness centres for male and female clients with the latest trainers and training equipment. You can enjoy restrooms, swimming pools, juice bars, dine-in options and many more.  
Community Built-up  
In addition to all these best features for the best fitness clubs near me, you will also become a part of the highly intellectual and productive Community at the Model Town Club. At the heart of Lahore, you can nourish your intellectual and physical needs with social needs.   
Conclusion  
While you search for the best fitness club near me, the essential features are mentioned above. At Model Town Club (MTC), you will be able to enjoy the best experience in terms of physical, social, intellectual and social requirements. Interested in knowing more about Model Town Club? – Visit us at Model Town Club