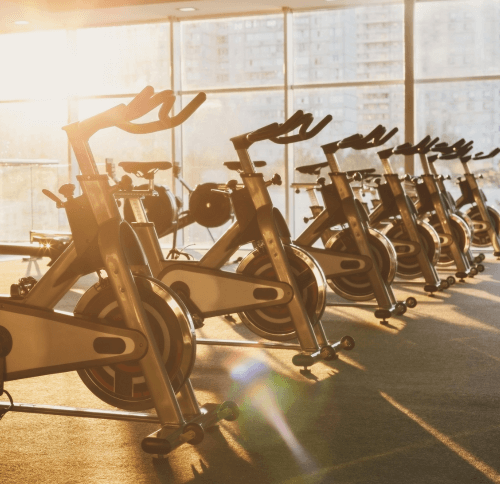 It's time to hit back to the gym in Lahore
The holy month of Ramadan has just ended, and we have enjoyed it in our homes with our families. After we spent a long weekend enjoying eating and spending quality time with our loved ones, we looked over one thing – our health and weight. Many of us do experience an increase in weight and waist size; hence, it is the best time to return to the gym in Lahore. However, with some persuading motivations, we will share some things to be kept in your lower range while you start your fitness routine after a gap of a month or a couple of weeks.  
Measure Your Weight Before Starting the Gym Routine
Now that you will rejoin the gym after a long gap, make sure to make it measurable. Are you confused about how to do it? Measure body weight from our regular weight machine and write it down somewhere effortlessly before your eyes.  
It's great if you know your weight before Ramadan; please compare the two and see the difference. If you have spent a healthy Ramadan with a decrease in weight, we want to congratulate you that you have surpassed more than 96% of other people. On the contrary, if you witness a massive increase in weight, it is a worrisome condition. Though it is manageable, on the other hand, if there is a slight variation between the two different weight measurements, then don't worry; it is natural. Congratulations again for maintaining your weight to some extent positively.  
Discuss With Your Trainer How You Feel
Now that you have a weight measurement, you can discuss your fitness goals and health concerns with your gym trainer if you find any disturbing element in your gut. The gym in Lahore, located in the Model Town Club, separately holds state-of-the-art fitness centres and the best trainers for our male and female clients.  
The fitness trainer is your go-to person while discussing fitness goals and drawing the pathway to achieve them. They will tell you what exercises would be beneficial for you to maintain a perfect equilibrium between your energy and your fitness.  
They will also help you identify the types of efforts you need to put in to get a healthier lifestyle concerning physical, mental, psychological, and emotional grounds. Some tips for a healthy lifestyle are always important.  
Set Reachable Goals for Your Fitness
There is a wise saying to set achievable goals! This means not setting your goals insanely. This applies to every walk, and health is at the top. Always remember that once you join a gym in Lahore, it doesn't mean that you can shed kilos and kilos of weight overnight. Therefore, patience and consistency are the golden rules for achieving fitness goals with your gym efforts.  
Choose The Best Part of Your Gym in Lahore
After you set your goals, choose the peaceful corner of your gym in Lahore. It could be any corner with a window or any corner with dim lights or mirror facility per your preferences now if you ask why it is needed. The answer is that it will make your experience fun and easy to adapt and get well-adjusted to this heavy routine. Hence, once you do your gym in Lahore at your favourite spot with the refreshing experience, it will multiply the effects of your input, and you will soon see the positive outcomes.  
Initiate Your Training on the Lowest Level
After a gap, always start your training with the slightest physical exertion. Increase it with time daily but don't opt for a three-hour gym on your first day. It will break your muscles, stamina, and willpower altogether.  
Make Regular Visits to the Gym in Lahore 
You start humbly with your fitness redemption and try to stay consistent in your efforts for visible results. This habit will help you develop a proper and effortless routine over time.  
Observe Your Eating Habits
In addition to the gym, keep a close eye on your eating habits and the contents of what you consume. Avoid soft drinks, bakery items, and fried savories after rejoining your healthy lifestyle. Yes, we know that our readers are astute. But we also know that during the Ramadan aftaar sessions and Eid festivities, we can't go against the group's decisions and habits.  
Increase Your Water Intake
While you observe what you eat, stay hydrated. We have entered the summer season yet after a regular fasting routine for the entire month. The water levels eventually decrease, which could result in adverse effects if we multiply our exertion and sweating routine.  
Take Healthy Sleep
While you maintain your eating habits, also ensure a healthy sleep routine. Our body is just like a machine; it needs rest, fuel, and an optimal environment inside and out for optimal performance. Therefore, to stay productive throughout the day, we must rest at night.  
Manage Your Work Stress
Stress is one of the most affecting factors in our health. Many people joined the gym in Lahore, yet they claim that the efforts are not paying off. When asked, apart from anything managed in the best way, one thing that is unmanaged is stress or tension.   
Therefore, stay neutral and finish your work at your office desk. Once you leave your office premises, leave your disappointment, anger or worry about some conditions behind the gate for a better fight the next day.  
How Can Model Town Club Help You Reaching Your Target?
The Model Town Club (MTC) can help you achieve your fitness goals. In addition, you can also feel a positive growth, impact, and address for your psychological, intellectual, physical and social needs. This is because the model town club offers incredible amenities for our members.  
Our members can enjoy separate, state-of-the-art gyms in Lahore for males and females. Furthermore, indoor swimming, playing tennis, squash, or the spa or sitting in a gathering of social intellectuals could help them think from a different perspective.  
Want To Join Us?
Are you interested in joining the model town club as a member? You can visit our website and also fill out the form for membership.  
Conclusion
After Ramadan and festivities, it is the ideal time to join the gym in Lahore. To reschedule your fitness goals and enjoy the best of your health, wealth, and emotional state. Model town club is always welcoming to those who want to experience a lifestyle which is luxurious and growth-oriented at the same time.