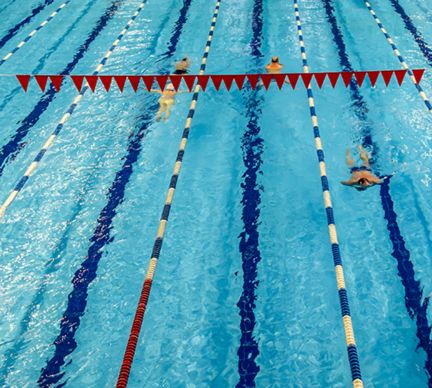 Get an Elite Swimming Pool Experience in 2023
Humans are social animals. Interaction and communication are the basic need of every one of us. Community clubs are distinct sources to stay connected to social geniuses and improve your networking skills. Lahore holds its place in heritage and vibrant community standards. There are high-profile community clubs in the city. However, we are bringing a community club for the Lahoris to stay connected in the middle of the city in Model Town with high-profile amenities, including swimming pools, dining, playing fields and whatnot. It is high time to enjoy an elite swimming pool experience in the scorching summers of 2023. To learn more, stay tuned to the end.
Enjoy the Premium Features of the Swimming Pool
According to the experts, people prefer to swim because of the feel, their intuitional attraction towards the water, and to find their soul-refreshing experience. Therefore, the high-quality features and add-ons are essential aspects of a swimming pool to ensure before you join a community centre for a premium personal experience.
Before investing in community clubs in Lahore, looking at the necessary features is vital to get the most value for your money. Some of the must-have features for quality swimming pools are as below.
Neat and Hygienic Atmosphere
Appropriate Pool Sizes
Prominent Lane Lines for optimal swimming experience
Proportionate Depth and Length of the Swimming Pool
Pool-Friendly Ladder with Functionality
After-Swim Services
Well-Maintained Safety Equipment and Personnel
At Model Town Club, we offer a sense of luxurious comfort to our members. Swimming pools are a prominent part of our amenities at the Model Town Club. You can enjoy the lap you want.
Neat and Hygienic Swimming Pools
Hygiene is a must for all levels of human interaction. The community clubs and community swimming pools are no exception. Therefore, it is crucial to maintain the cleanliness of swimming pools to ensure unhaunted healthy activities.
The three major causes of pool pollution are human factors, in addition to the presence of algae and environmental factors. Therefore, we must work on these to ensure the best swimming pool experience. For general understanding, physical, chemical, and monitoring activities are required to be regulated regularly. Water filtration and chemical maintenance like pH reducer, algae remover, and liquid agglomerates are essential. Furthermore, strict monitoring should be routinely conducted before and after-swim activities.
In Lahore, the availability of healthy sports is even less in comparison to the international standard of healthy activities facilities. Therefore, to get a premium swimming experience, the Model Town Club has the latest equipment and well-trained personnel to maintain private and public hygiene.
Swim Away in Ideal Dimensions for Swimming Pool
Sizes and dimensions are the most prominent part of an excellent swimming pool experience. Therefore, it is essential to properly discuss with the administration of your selected swimming pool providers or the community clubs.
Some of the popular types of swimming pools are lap and indoor pools. The appearance and design also enjoy variations. For instance, some swimming pools have luxury features, including rocks and marble. However, some have fire pits and bowls, while others want inground pool water features.
Some research shows the average size of the swimming pool as 16*32 feet with a shallow 3 feet deep end and a deep 5 feet end. The lanes and ladders are appropriately fixed and installed. However, the famous locations have diverse sizes for swimming pools in Lahore.
Hey! Adults & Kids, Dive in!
The Model Town Club offers separate indoor swimming pools for men, women and kids. The standard large size estimates with a length of 82 feet* width of 69 feet and depth of around 5-7 feet. The deeper the swimming pool is, the more space optimization is possible. Moreover, diving deep into unexplored areas is an achievement on its own.
Swim in the Pool with Peaceful Chemistry
The Model Town Club offers the essence of swimming in its well-designed swimming pools. The people fond of swimming are aware of chemistry. Model Town swimming pools provide well-balanced and clean water to enhance the physical and phycological peace of the divers.
Our team ensures all safety measures to keep eyes and skin safe from the adversities of unhealthy water. Therefore, with spacious, luxurious, healthy water with an accurate pH scale, you can attain the satisfaction and mental relaxation you crave in swimming.
Experience Elite Types of Swimming Pool
Model Town Club offers separate swimming pools for men, women, and children. The size and style of the swimming pools for men and women identify with each other to provide equal satisfaction among all water lovers.
Similarly, care and maintenance levels are well-maintained throughout the swimming pools for all members.
Protection and Safety Measures
Protection is the most necessary part of swimming. From new swimmers to the most experienced ones prefer to have well-trained safety personnel to ensure their swimming experience is noteworthy. We at the Model Town Club know our clients' needs and wants. Therefore, we offer well-equipped and trained lifeguards to handle any chaos or difficulty to keep our members safe.
That's not all; we at the Model Town Club offer instructors to help you initiate your swimming passion.
Hygenic After-Swim Facilitations
Maintaining hygiene is essential for swimming pools and swimmers. Therefore, the Model Town Club has proudly included after-swim services for all our swimmers. Our swimmers can take a private shower and other facilities after a refreshing swim. After-swim services ensure cleanliness and well-being with saunas, showers, and restrooms.
About Model Town Club
We are in the prestigious Model Town Cooperative Society. We celebrate our diversity with some of the most prominent people from literature, politics, philanthropists and activists, coming together and sharing what they have—interested in learning more? Stay tuned! And visit us at Model Town Club!
Conclusion
Those who love to swim and are looking for a luxurious swimming experience in Model Town can come to Model Town Club. We have the most brilliantly designed and managed swimming pools to refresh your summers in 2023.